It's weird how when I was growing up, I didn't hear much about illnesses other than colds, flus and maybe typhoid fever. Probably because as a kid, I hadn't started a job, had kids myself, or learned about debt, taxes and death. But as soon as I started experiencing real stress, like making sure I earned enough money to not live on the streets, I started discovering all kinds of new diseases. Things like kidney stones, Irritable Bowel Syndrome and gout. Even those were kind of well known diseases.
Then real strange diseases that I never heard of started to crop up. I discovered that my leg is always bouncing up and down, even more when I have something stressful like a mortgage payment, an interview, or when the wi-fi goes down for a microsecond while I'm playing an important video game. Come to find out that restless leg syndrome is a real thing and probably something I need to get checked out.
Every day I see ads on TV, the internet and my phone wallpaper about new diseases that have been invented to describe everything that is wrong with me. All I need to do is visit my doctor and tell them about a weird tic that won't go away and he will start talking like an ad man about how Trintellex can cure my disease in 30 years or so. Unfortunately, my insurance won't cover it, so I will just have to live with that tic forever.
The latest disease I discovered is that I am the spouse that nobody likes.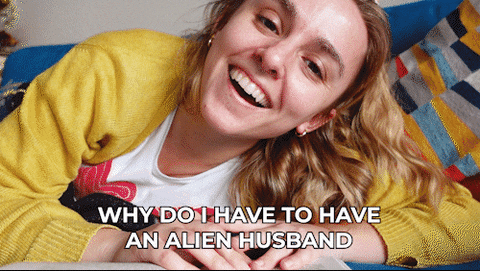 I started noticing this disease when I would go to parties (meaning my wife said we had to go to a party) and people would be so excited when we arrived. The host would greet my wife with hugs and smiles and excitement, and then turn to me. The smile would immediately fade, the excitement would wane and they direct me to the food in the corner where no one else would be, and then turn back to excitedly talk to my wife.
I started doing a sniff test to see if I smelled bad, or if there was a stain on my shirt, but none of those things were true. I started noticing this phenomenon happening wherever we would go.
Then another shift happened. When I was first married, my mom and dad would call me, and at the end of the call would ask how my wife was. After a little while they would start calling my wife and then at the end, would ask how I was doing. Now they just call HER.
When my kids were little, and I got home from work, they would run to the door and say, "Yeah, daddy's home!" They would get all excited and ask me to play with them or go for a walk or something. My wife would come to the door too and ask how my day was. Now I have the new superpower of temporary invisibility. I can be home for an hour or two and my kids will walk by and say, "Oh, when did you get home? Mom said you have some money for me and you need to drive me somewhere."
I went to my doctor to ask if there was any cure for this disease. He said no. "There is no pill that will ever make people like you as much as your spouse. There are some exercises however, that will help you at least be in the same areana however. You could try, like caring about other people's thoughts and feelings and listening and being compassionate."
"In other words there is no cure," I said.
ARRRRRRGGGGGGHHHHHHHHH
Bitterly Despised Spouse Ben