Why do you think March Madness the ultimate time of year for so many people? Well, some say it is for college basketball. You know, the crazy upsets, the buzzer beaters and the nail biting games. Or it could be the one-in-a-million shot that you could accidentally fill out a Final Four bracket in your office pool that can that could win you some money. Don't worry about ever filling out a perfect bracket though. The odds of getting a perfect bracket are way less than winning the real lottery. And you'd probably only win a million dollars.
I'm sure there are other reasons for the Madness of March, like the weather, but for me, it's the mascots. For 11 months out of the year, you don't think about them, unless you are dating the poor sap inside of the costume. So many of them are basically the same. The Ram, the Bulldog, or the Tiger. But then the NCAA Tournament comes and these colleges that nobody has ever heard of get a chance to be in the Big Dance. They come with their tiny contingent of players, coaches, maybe even a cheerleader or two, but all of them come with their mascot. And some of them are doozies. Some thing you may never have heard of.
That's when the Madness of March comes out. Observe: I just googled the Top 10 weirdest mascots on Google.
On the top of the list: Rhode Island School of Design. Name of the Mascot: Scrotie the Nads. I won't be posting the picture of him (and it's definitely a him), because censorship, but let's just say, I'd turn down a lottery sized scholarship to go to this school for this mascot alone.
A few other names in the Top 10: Charlie Choker, Speedy the Geoduck, Sammy the Banana Slug, Artie the Fighting Artichoke (related to Charlie Choker perhaps?), University of Arkansas Monticello's Boll Weevil (the only thing I know about Boll Weevils are that you can get them in raw cookie dough), and CSU Long Beach's The Dirtbags.
What I want to know is if Artichoke's can get a gig as a Mascot, why can't mine be a Pepperoni Pizza? Well, for now, that will be mine. If you guys have any ideas feel free to leave them in the comments. If you win, you get to design it for me, and send to me. I'll give you credit or something, and a cash prize of 50 Banana Slug coins. Now let's get some Bitter Friday Giftures to get the bad taste of Boll Weevil's out of our collective mouths:
Mascots serve many purposes…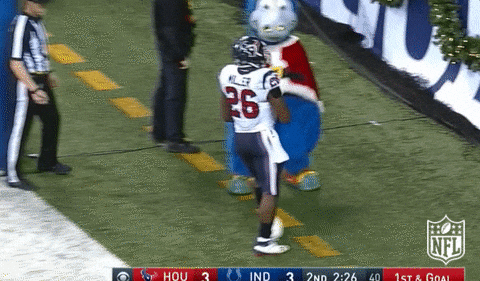 How to play…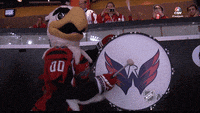 What you are supposed to do…
They can teach you…
How to properly use…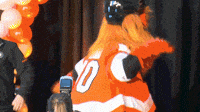 How to fall…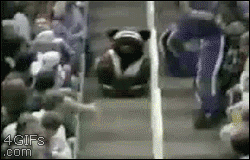 How to have a little…
They teach you when it is time…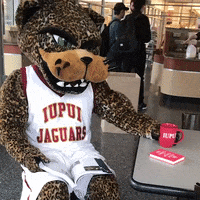 They teach you…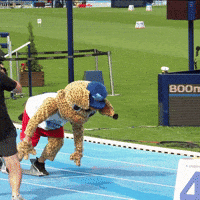 They teach you how to…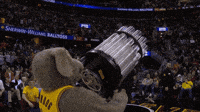 They teach you how to…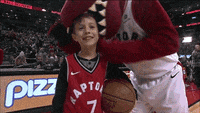 And most importantly…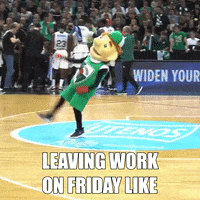 There are a lot of crazy things about March, but the mascots are the craziest. We all need one though, so if you have any ideas for me, let me know in the comments. And I guess they can teach you a thing or two, like the mascot above teaching you how to walk out of work today.
ARRRRGGGHHHH
Bitter Mascot Ben