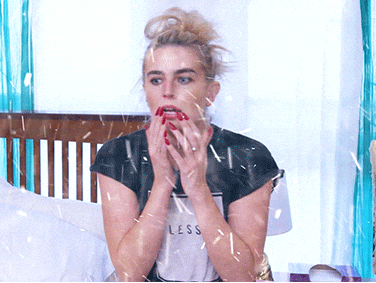 For some reason it is winter and the cold doesn't seem to be going away. It's like one of long lost college buddies that stop's by your place one day asking if he can crash on your couch for a night, maybe two…or three weeks and ends up staying for 3 or 4 months, before you decide to sneakily move all your stuff into a big truck and move to a different state without him noticing. Other than staying inside all winter, (which would be nice if not for the need of pizza, I mean food), there is really a couple of ways to combat the cold. That's right, sweat. And by sweat, I mean Sweat..ers or Sweat..shirts.
But which one is better. Which is the king of the winter? Which one fits you like an outdoor blanket better?
First up is the Sweater. Sweater's are considered the more fancy and formal sweat. Sweater's also come in all kinds of flavors. There is the itchy wool sweater, that while is more acceptable at parties, itches. There is the cashmere sweater which is less itchy, and more for the people that like fancy things and words, but also less warm. Then there is the sweater dress, which can pass for not only a cover of the top half, but also the bottom half. Convenient yes, but fashionable, I don't know. Do I look like a fashion expert to you? And generally only available for women. Then there is the sweater vest. Usually comes in the Argyle pattern and without sleeves, so you have to wear something below them.  And they are sometimes the considered an object or scorn. Which is why I like wearing them.
The bitter rival of sweater is the sweatshirt. They are considered the less formal and less fancy, but also more comfortable. Often they are warn for actually sweating like when you go outside to jog (which is something I've read about and seen on TV, but never done of course) or around the house (when the heater or blankets aren't enough to combat the cold) and when needing something to spill drinks or pizza on. They can be worn to parties by less fancy people, but party goers prefer the sweater or tuxedo's. Sweatshirts do come in a variety of flavors too. There are the ones the pull over your head or the ones that have zippers. The zippered ones are usually fun for when you want to get something stuck in them for maximum pain, or when you want to perform maximum work for putting clothes on. There is also the ones you pull over your head for being blinded for a minute until you can figure out where your head goes in relation to the hole. Then there is the hooded sweatshirt for those people that just like ignoring wearing a hood, or those people that do like wearing a hood and like being Unibomber's.
So which sweat is better for you? Is it the formal and fancy bitter sweater for maximum parties and bitter itchiness? Or the sweatshirt for the more informal, more comfortable, and possibly way more athleticy cover up for keeping warm? Just remember while making a decision it will probably get warm and then you will have to start thinking about what to wear in the summer. Uggh.
ARRRRGGGHHHHHH
Bitter Sweater Never Better Ben